Berry Island Reserve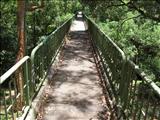 Foot bridge in Smoothey
Park
| | |
| --- | --- |
| Length | 90 minutes (return) |
| Grade | Medium - Lots of steps |
| Starting Point | Wollstonecraft Railway Station, Wollstonecraft |
Instructions
Start at Wollstonecraft station.
Head north on the path from the north (Hornsby) bound platform.
Walk down to Smoothey park and follow the footpath throught the park.
When the footpath divides, take the lower track that goes down underneath the foot bridge.
Just over the creak is a footpath on the left hand side that goes to Berry Island.
Follow the signs along the footpath. Eventually the path will come out on Shirley Road.
When you get to Shirley Road, turn right and head down to the grass area at the bottom of the hill. This is Berry Island.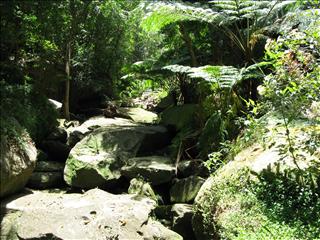 Berry's Creek